So last week I asked how you guys like to relax, and I got some really fabulous answers here are some of my faves: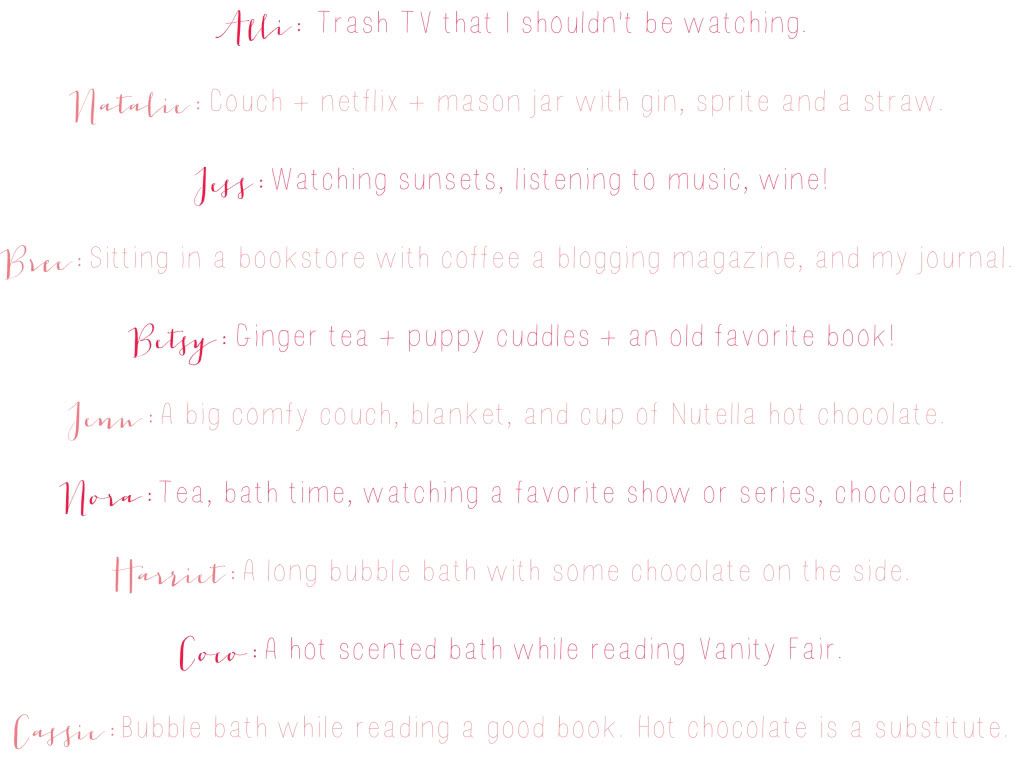 much love to everyone else who answered but isn

't on here

!
Are you noticing a trend here? Baths and chocolate and tea. Hey that reminds me a lot of... my instgram feed!
We all have such busy lives - school, kids, work, friends, blogging. I think that self pampering often falls to the wayside in all the hubbaloo that is a bloggers life. Sure we have to take a second to make sure our hair is good for a photoshoot or that our nails are painted for instagram, but how often do we just stop and smell the roses? Take a moment just to pamper?
Not to often if you guys are anything like me. Well today I have a solution.
Latika Soaps
is run by the delightful Mazzi and she has stocked her
shop
with some of the most amazing smelling soaps, bombs, and mists I have ever experienced. Think Bath & Body Works but better. And handmade! And natural! I was fortunate enough to get to sample some of her soaps and let me tell you, no one in my apartment will ever have dirty or smelly hands again! Here were some of my favorites!
This awesome little goat's milk soap bar even smelled like oreos!
We all know I am a bubble bath junky and now with this I might never get out of the tub! The Lavender was my favorite.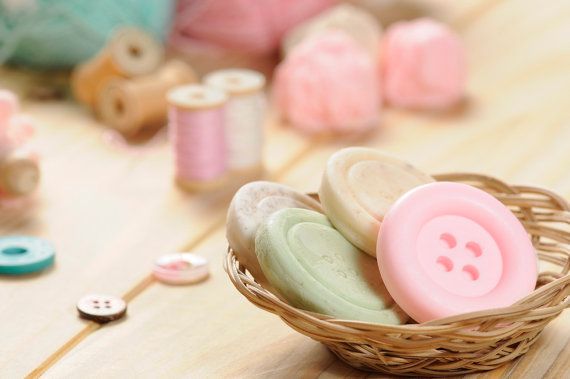 My little Ocean scented button is literally the cutest thing I have ever seen!
This Pink Macaron duo might be my favorite. They smell sweet and light and I might just wear the mist every day!
I believe we already established everyone's love of chocolate, well now you can have it in your bathroom too!
This Oatmeal, Milk & Honey bar made my hands soft for days - I keep it by the dish sink so my hands stay soft all winter.
And now you can have some
Latika Soaps
at home too! Mazzi was kind enough to pack up a prize box for one lucky winner. What will you get you mustache you? (get it must ask you? I'm funny)
When you enter to win in the rafflecopter below, you are entering to be either a grand prize winner or one of three runner ups. The
Grand Prize
winner will get the
Latika Soaps gift box
as well as a month of
large ad space
here. The
three runner ups
will get
2 months
of
medium ad space
each.
And on top of it all you can use the code
LOVELALA
on
Etsy
to get
20% off
.
And
every purchase over $20 from
their website
will receive a pink cupcake as a gift!
So enter away and stay relaxed!

a Rafflecopter giveaway
These products were given to me for review, but all opinions are my own.