I am sure that without it 82% of my posts would be undecipherable for you. For example, I always spell opinions as opins the first try… 100% of the time, without fail. But enough about my stoopidness (that one was intentional), and here are my opinions!
I should care about politics and stuffs, but I don't
It is not weird to name inanimate objects
I watch Friends too often
There is no such thing as watching Friends too often
Cornish game hens are for people who are too greedy to share a regular chicken
Robes are really cute on the hanger, but on a person they just look lumpy
Movies with 128932 A-list actors are awesome (Valentine's Day, New Year's Eve, He's Just Not That Into You)
Touching raw meat is one of the nastiest things ever
The word moist is nastier
Books smell awesome - especially old ones from the library
Country music is the best for listening to with the windows down
Sticking to a leather couch or car seat is more painful then it should be
Blue goes with everything
Orange goes with nothing
It is acceptable to cry after stubbing your toe
Gold jewelry is really pretty, but it makes my skin look weird
Yoga pants are just the fancier version of sweat pants
You are never too old to wear braided pigtails
Spray-on deodorant does not make sense
Nicholas Sparks books will never get old
I will never be able to not cry during a Nicholas Sparks book/movie
Tempur-pedic beds seem like a scam… the topper works just fine
The fact that I only get sea-sick on water beds is ironic
It is weird that the big toe is the only one that I can move independently
If a strawberry is bruised or a banana is too spotty it has gone bad
It is not weird to speak to your pets out loud
There is no such thing as too much garlic
Dressing up to take a flight is just pointless, you just get wrinkly when you sit in those tiny ass seats
Instagram is an addiction
Once one dish gets into the sink, it will multiply
Bookmarks are like socks, you put them down for one second and they disappear
Overalls are adorable in concept, but awkward in reality
You will never be too old to sleep with a blankie or stuffed animal (Bun-Bun for me)
EOS is better the Burt's Bees, but Burt's Bees is better then regular chapstick
Elliot Stabler runs shit
SVU sucks since he left
Someone needs to invent glasses that never get dirty
DIY projects are super awesome… to think about… doing them is another story
It will always be totally acceptable to McLabel things (aka: Grey's speak - best line ever at 0:28)
Link up and share some of your own opinions, because who really wants to listen to just me!?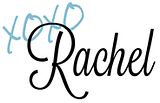 Also linking up with
Carly